Are you a console gamer who believes that Sony is about to shoot itself in the foot with the launch of its new PlayStation 5 (PS5)? You might be right! 
How? Let's find out! 
This is going to be an exciting year for gaming enthusiasts as the console generation is ready to embrace the new launches of Microsoft and PlayStation in their hardware. Both companies have given fans some idea as to what they should be expecting from the new PS5 and Xbox Series X this year. 
Sony recently revealed that it is finding it fairly hard to set a price for its new PS5 console. Rumors are that the PlayStation 5 could turn out to be Sony's most expensive console ever. According to Bloomberg's estimate, the PS5 is reported to have a manufacturing cost of $450, which means that the retail price could be equal to or more than $500. 
Read more:  The Secret To Creating Engaging Children Illustration
PS4 was released nearly seven years ago. The cost of making the console was $381, Sony ended up releasing it at the price of $399, which means that the company made little or practically no profit by selling it. The cost of materials has spiked up since then, which has increased the total manufacturing by over 18%.
The hardware is way too expensive, this can be a huge bummer for Sony as it might lead it to discontinue the PlayStation consoles. Another reason is that the gaming market is evolving beyond consoles, and this price hike would definitely end up killing Sony PS5. While Sony is worried about deciding the price for its new launch, Microsoft is working on introducing cloud streaming for all its games. 
Xbox's new project: Xbox Project xCloud, which is still in the preview stage, will enable gamers to stream online more than 50 Xbox games from the ease of their smartphone and tablets using Wi-Fi or mobile data. Microsoft claims that the games will be of console-quality and won't require any external expensive hardware to play. The software giant is aiming to keep adding more titles to the list of cloud games. It appears as though Microsoft has completely shifted its focus from the hardware console gaming. 
Microsoft still hasn't disclosed the price for its xCloud, but it is expected to be not so expensive, at least not as expensive as the predicted price of PS5. You ask why? There is a reason for that. Recently, the company announced Xbox Game Pass, which is similar to PlayStation's PlayStation Now, making it a direct competitor in streaming service. The Xbox Game Pass costs around $15 per month, while PlayStation Now is just $10 a month. 
Though apparently Xbox streaming service is more expensive than PlayStation's, and even if xCloud is priced slightly higher than these two services, there is a hidden cost that we are ignoring – the hardware cost! xCloud requires no external specific hardware, you can just use the smartphone you already have. PlayStation Now games, on the other hand, are accessible only by a console or PC, which makes it a very expensive deal. Coupled with a hefty price of PS5 console and then the per month cost of PlayStation Now, this becomes something not many gamers would want to invest in. While Microsoft seems to be making a transition ahead in the future, Sony seems to be still stuck in the old ways of doing things.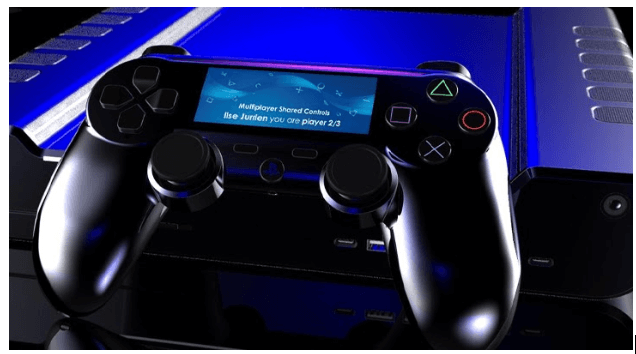 Why the PlayStation 5 could be the end of the road? 
There have been reports via third-party research, the cloud gaming market is expected to reach an annual growth rate of 25 percent through 2025. It does not come as a surprise why Microsoft is willing to make this shift towards cloud gaming. Not just Microsoft, it turns out that there are already rivals in the market that are have jumped on this bandwagon. 
While things are looking pretty blue for Sony PS5, Microsoft is getting its fair share of competition through Google and Amazon. Google is also working on cloud computing by offering its Stadia cloud gaming service for free. However, there are other things like the limitation of the $129 investment on the Stadia controller and Chromecast Ultra that acts as a barrier. Google is working on to take down these barriers and offer a hassle-free cloud gaming platform for its users. 
Read more: HOW TO FIX PINK SCREEN ON LAPTOP
Google executive Phil Harrison recently told Protocol in an interview:
"The big strategic difference is that over the next few months you will be able to experience Stadia for free…No money down, without having to put a box in your home, you can just click and play amazing games straight from our data center."
Amazon is also reportedly gearing up for competition as it is also planning to launch an actual game streaming service this year, not later than the launch of xCloud and PS5. 
Amazon and Google are now seen as potential competitors by Microsoft's gaming head Phil Spencer while Sony is not even on the list anymore.  Phil has reportedly said that while they have tons of respect for Sony and Nintendo, Google and Amazon are Microsoft's main competitors. He believes that Sony and Nintendo are being out of position and are not keeping themselves up-to-date with the changing gaming trends and that Microsoft has already been investing thousands of dollars in it cloud computing over years. 
Microsoft, Google, and Amazon already possess the expertise in cloud computing due to their existing cloud computing infrastructure, giving these companies an edge in this matter. There are around 3.5 billion smartphone users in the world, and hence these three companies have a better chance of succeeding at cloud gaming. In the end, it will probably come down to the loyalty of the consumers because even though Sony might be behind in introducing cloud gaming, there are a lot of people who would still prefer making a one-time heavy investment in their gaming consoles, just like they did with Nintendo Switch. 
What the Future Beholds?
Cloud computing is useless if you do not have a strong and fast internet connection, an important factor that is hard to ignore. Poor internet connection will result in game lags and unsatisfactory user experience. Console gaming, on the other hand, saves you from this trouble. Before Xbox announces its new service make sure to have a steady internet connection. For the people living in the US, Spectrum internet service can be a great option. If you are in Hawaii, you can avail great internet packages and good speed with Spectrum Hawaii so you can enjoy uninterrupted gaming sessions. 
Read more:  How to Transfer the Webroot Subscription to Another Device?
It is perhaps too soon to make solid judgments, but given the situation, it would not come as a surprise if Sony's PS5 turns out to be the last in the line of consoles because of the introduction of cloud gaming services. 
Author Bio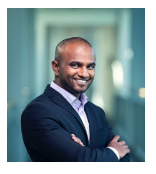 Baldwin Jackson is a vivacious writer and digital marketing consultant, involved in taking businesses a notch higher. Since I am a part of the digital marketing industry for over 6 years, I know exactly how to use creativity and analytical abilities to assist a variety of online businesses. Also, I can proudly say that I have helped different brands improve their online visibility and create great lucrative opportunities for them. Well, in my spare time when I'm not working which is not often, you will find me engrossed in playing online games– thanks to my stable and steady Spectrum Internet for giving me a lag-free gaming experience!