You don't necessarily have to be a professional photographer before you start using photo papers. You probably just love taking photos and maybe you need to start printing these photos for documentation or you already bought an inkjet photo printer and you are not impressed with the quality of the images you are getting. You are probably thinking it's the printer's fault but you must know that it isn't. You can't get the best image definition from standard office paper and professional photographers know better.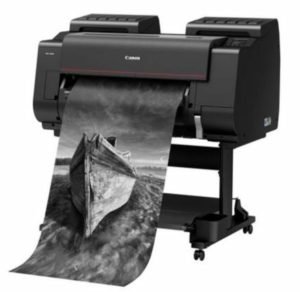 You can say paper is paper and ask what is the difference between both. As you read on you'll learn why photo paper improves print quality and why you should start investing in them especially if you love printing photos.
#1: Weight
The weight of a photo paper is obviously more than that of the standard office paper you regularly use. You do not expect your inkjet printer to print high definition images better on light paper. This is because each pixel printer would require lot of ink and if the paper cannot meet the weight requirement, it would tell on the quality of the print.
#2: Point Size
This is generally known as the thickness of paper unlike weight which is a measure of the paper material's density. Photo paper have higher weight and point size which help facilitate the quality of the print.
#3: Brightness
This refers to the amount of light that reflects off a blank sheet. Ever heard how lighting makes a great photo? The same is the case for printing paper. Photo papers from 123ink.ca have greater brightness than standard papers. They reflect light better allowing better color range, higher contrast and brighter colors. More contrast in lights and dark help give a better range of colors out of your printer.
#4: Gloss
Most photo papers if not all, are coated with bright, shiny emulsion that gives your inkjet printer rich depths of color as well as a shiny sheen. This is a feat that cannot be achieved with standard office paper.
#5: Whiteness
This is commonly confused with brightness. However, the two are not the same as whiteness is the shift in hue of the paper. A lot of photo papers have a color tint that leans warmer, bluer or to other hue shades. These types of photo papers are perceived to be brighter than standard white papers and help improve print quality.